Website last updated: 20 May 2013 @ 09:45
History
2008/2009 Sesason

11 Dec 2009
The clubs 1st season in the Premier division saw an indifferent campaign for the New Bohemians. They managed to get to the quarter-finals of the county cup, going out in extra-time to the eventual finalists.
However, New Bohemians did manage to get the final of the league cup, which was held at Stocksbridge Park Steels ground. They lost 4-2, but it was an evening enjoyed by all.

The league campaign saw the team survive, despite a disastrous last few months which saw them lose several key players and results reflected this.

The aim of the club in this season was to survive, and this was acheived and therefore the season was seen as a success!
2007/2008 Shield Winners

24 Feb 2009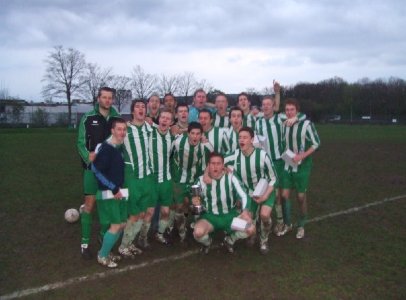 Season 2007/08 - New Bohemians are the first ever winners of the South Yorkshire Amateur Football League Shield
2007/2008 Champions of Division 1A and Division 1 Overall

24 Feb 2009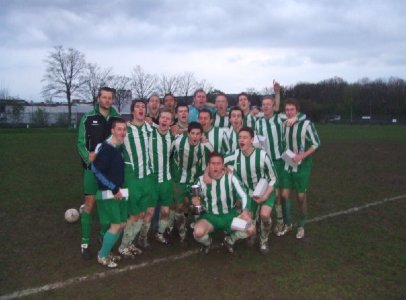 Season 2007/08 - New Bohemians won Division 1A annd then went on to lift the overall Division 1 title.